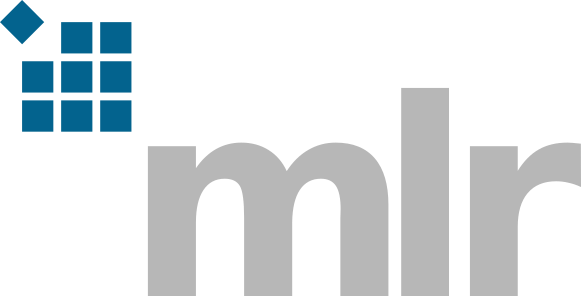 Minimum Redundancy Maximal Relevancy Filter
Source:
R/FilterMRMR.R
mlr_filters_mrmr.Rd
Details
As the scores calculated by the praznik package are not monotone due to the greedy forward fashion, the returned scores simply reflect the selection order: 1, (k-1)/k, ..., 1/k where k is the number of selected features.
Threading is disabled by default (hyperparameter threads is set to 1). Set to a number >= 2 to enable threading, or to 0 for auto-detecting the number of available cores.
References
Kursa MB (2021). "Praznik: High performance information-based feature selection." SoftwareX, 16, 100819. doi:10.1016/j.softx.2021.100819 .
For a benchmark of filter methods:
Bommert A, Sun X, Bischl B, Rahnenführer J, Lang M (2020). "Benchmark for filter methods for feature selection in high-dimensional classification data." Computational Statistics & Data Analysis, 143, 106839. doi:10.1016/j.csda.2019.106839 .
See also
Other Filter: Filter, mlr_filters_anova, mlr_filters_auc, mlr_filters_carscore, mlr_filters_carsurvscore, mlr_filters_cmim, mlr_filters_correlation, mlr_filters_disr, mlr_filters_find_correlation, mlr_filters_importance, mlr_filters_information_gain, mlr_filters_jmim, mlr_filters_jmi, mlr_filters_kruskal_test, mlr_filters_mim, mlr_filters_njmim, mlr_filters_performance, mlr_filters_permutation, mlr_filters_relief, mlr_filters_selected_features, mlr_filters_univariate_cox, mlr_filters_variance, mlr_filters
Methods
Inherited methods
---
Method new()
Create a FilterMRMR object.
---
Examples
if

 

(

requireNamespace

(

"praznik"

)

)

 

{


  

task

 

=

 

mlr3

::

tsk

(

"iris"

)


  

filter

 

=

 flt

(

"mrmr"

)


  

filter

$

calculate

(

task

, nfeat 

=

 

2

)


  as.data.table

(

filter

)




}




#>

         feature score


#>

 1:  Petal.Width     1


#>

 2: Petal.Length     0


#>

 3:  Sepal.Width    NA


#>

 4: Sepal.Length    NA





if

 

(

mlr3misc

::

require_namespaces

(

c

(

"mlr3pipelines"

, 

"rpart"

, 

"praznik"

)

, quietly 

=

 

TRUE

)

)

 

{


  library

(

"mlr3pipelines"

)


  

task

 

=

 

mlr3

::

tsk

(

"spam"

)





  

# Note: `filter.frac` is selected randomly and should be tuned.





  

graph

 

=

 po

(

"filter"

, filter 

=

 flt

(

"mrmr"

)

, filter.frac 

=

 

0.5

)

 %>>%
    po

(

"learner"

, 

mlr3

::

lrn

(

"classif.rpart"

)

)





  

graph

$

train

(

task

)




}




#>

 $classif.rpart.output


#>

 NULL


#>